3DIC 2019 City of Sendai
The capital of Miyagi Prefecture, Sendai (仙台) is a lively regional city, as one of centers of Tōhoku (Japan's North region) area.
Sendai is a comfortable and pleasant city — it's a nice place to live. It's very green — in fact they call it 杜の都 (Mori no Miyako, "Forest City").
The main avenues around the city are wide and tree-lined. The main shopping street is pedestrianised and covered, so it feels like a mall.
Several large universities are located in Sendai, attracting young adults from throughout the Tohoku area.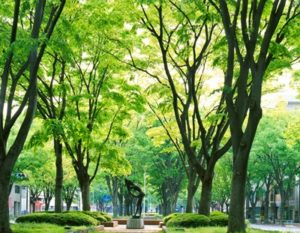 Link for Place of Interest – Sendai
DISCOVER SENDAI by Sendai Tourism & Convention Bureau
Information of Sendai by JAPANiCAN.COM